Burgers, brats, and something sweet to top it off: The perfect gift for the campfire cook.
Included in bundle: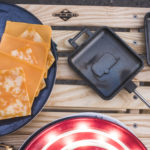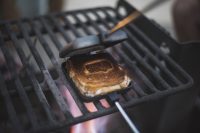 Pie Iron
For many, the ritual of making camp pies in a pie iron is as much a part of the campfire as making s'mores and roasting hot dogs. A cast iron clamshell squeezes together two pieces of buttered bread around your choice of filling: jams, cheese, meat – or anything that makes your mouth water. Long handles allow the pie iron to be held over the campfire, and after just a few minutes you can pop it open for a delicious grilled sandwich treat.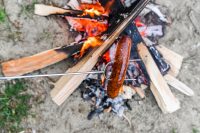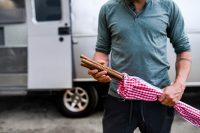 Sausage Fork Set
Everything tastes better cooked over fire. Forgo the fallen branch for this sturdy set of hot dog forks, and ensure your hot dogs, brats, and sausages are cooked to perfection. This set of four, 34" chrome-plated hot dog forks comes in an Americana-infused gingham storage bag.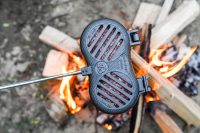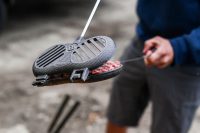 The Double Burger Griller
Nothing says a cookout like grilling burgers. If you're picnicking at a local park that too often means using the dirty grill grate provided at the site. Not a lot of fun. By using Rome's cast iron double burger cooker you can just place the grill on top of the grate or simply hold it over the fire. Easy to use, just open the hinged grill cavity, form the patties to fit (about 1/3 lb each), close and lock the cooker and you're ready to go.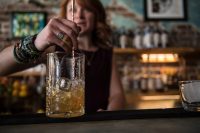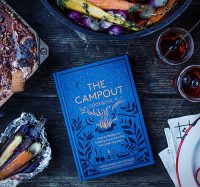 Cookbook: More than 75 recipes for open-fire cooking
pizzas
backcountry stews and chilies
fire-roasted vegetables and cast-iron breads
unexpected dips, jerkies, and high-energy bars
breakfast
Vanilla Bean and Dark Chocolate Raspberry Caramel S'mores
cocktails, coolers, warm libations for chilly nights, and a Blood Orange Bug Juice
Four campfire cooking tools, bundled for savings. This holiday season, give the gift of outdoor style.
Or Buy Separately: