Easy to Install
In just a few simple steps, you'll remove your old curtains and install your new curtain package. Watch our How-To Video and see how easy it is to add color and style to your Airstream window coverings.
Step by Step Installation
Step 1: Prepare Your Space
The only tool you need is a Phillips screwdriver. The first step is to remove any obstacles (like cushions) from the curtain area. Then unsnap the four buttons that hold the curtains to the wall of your Flying Cloud.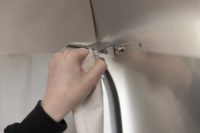 Step 2: Remove End Caps and Slide Out Curtain Glides
Using a Phillips screwdriver, carefully remove the screws from the ends of the curtain rails and remove the plastic end caps by pulling down.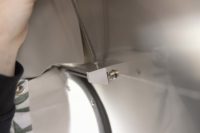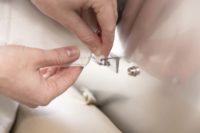 Step 3: Install New Curtains
Carefully slide the curtain glides of your new curtains into the curtain rails, again alternating between top and bottom for best results.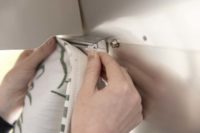 When all the curtain glides have been slid into the curtain rails, gently press the plastic end cap back onto the curtain rail and re-secure the end cap with the screw. Finish by snapping the buttons in place.