The Airstream Interstate 24X Touring Coach is here and we can't be more excited for the adventure. Featuring rugged body styling, powerful exterior lighting options, and the largest sleeping area of any Class B RV, the Interstate 24X is ready for whatever adventure you throw at it.
One of the best new features of the Interstate 24X is its innovation gear storage and securing solution. Featuring an innovative Aluminum Aircraft L-Track Storage System on the walls, ceiling, and floor, the Interstate 24X is ready for bikes, kayaks, fishing equipment, or whatever gear you need to complete you adventure. Choose from any number of combinations and hang, secure, tie-down, or cinch your gear in place.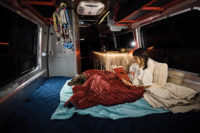 The key to this innovative storage solution are single-stud fittings that lock into the L-track wherever you need a secure point for tying down gear or want to hang something. Simply push and turn for an instant tie-down system for securing your gear inside the coach.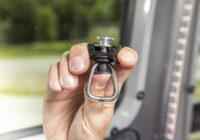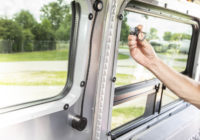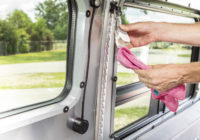 The D-ring fitting is large enough to accommodate s-hooks, snap hooks, and 1" wide webbing. A pliable black rubber covers the spring to protect it from rust and corrosion. The heavy-duty plastic base keeps the fitting lightweight and easy to handle, while the flanged edges make it comfortable to grip and push into place. Manufactured with a stainless steel ring and aluminum stud for excellent resistance to corrosion and rust.
Rugged, capable, and ready for adventure: The all-new Airstream Interstate 24X. Now available at your local Airstream dealer.