Airstreamers know that it's important to stay fit and healthy while on the road. Yoga is the perfect activity for staying healthy in a small space. It helps you balance your mind, body, and spirit to make the most out of your travel adventures.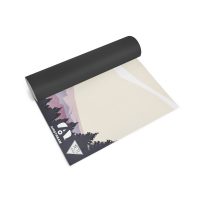 Airstream Supply Company is excited to offer Airstream-branded yoga mats made by our friends at Yeti Yoga. Available in three beautiful designs inspired by Arches National Park, Oregon's Mt. Hood, and Yellowstone National Park, these colorful mats will elevate your yoga practice.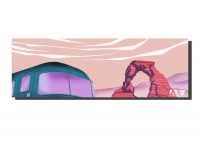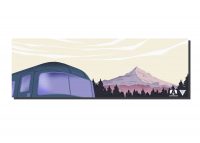 Yeti Yoga has been crafting high quality mats with colorful, unexpected designs since 2013. The mats are Non-Slip, Anti-Tear, and Eco-Friendly to help you make the most out of your practice.
Features:
Measures 24" x 72" x 5mm
All mats are PER, free of Phthalate and Latex 
Printed digitally with UV cure inks in Portland, OR
Non-Slip, Anti-Tear and Eco-Friendly