Learn From Anywhere with Teacher Created Materials
If you're one of the many parents who've embraced the freedom of living and working from the road, these practice books from Teacher Created Materials are a great solution for keeping your young students engaged and learning. Written by teachers for teachers and students alike, these learning practice books are fun, engaging, and align with common education standards. The industry leader in innovative solutions for teachers and parents, Teacher Created Materials produces high-quality resources that will motivate and empower students to become lifelong learners.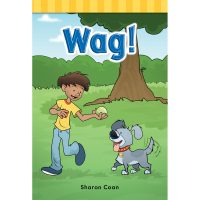 Wag!
Beginning readers discover rhyming short vowels in this engaging reader that uses lively images in conjunction with clear sight words to enhance children's early phonemic pronunciation and recognition of words that contain the -ag sound and introduces readers to progressing storylines.

Grade Level: PK-1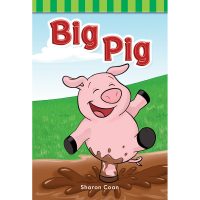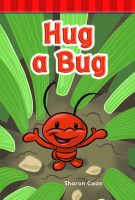 Big Pig
Featuring fresh text and adorable illustrations, beginning readers will learn words that feature rhyming -ig sounds such as pig, big, and dig. The simple storyline and helpful sight words help readers progress in their early literacy and phonemic skills.

Grade Level: PK-1
Hug a Bug
Beginning readers will love this adorable bug as he shows off the things he likes. Readers will learn words that feature rhyming short vowel -ug sounds, such as jug and rug through delightful images, fresh text, and accommodating sight words.

Grade Level: PK-1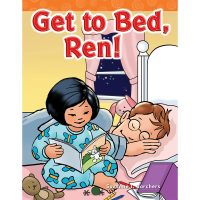 Get to Bed, Ren!
It's bedtime for Ren and she wants to fill her bed with toys and dolls. Beginning readers will follow along as Ren tries to fill her bed with toys. Readers will practice their short E sounds and early reading and phonemic skills as they make their way through this delightful phonics book containing familiar and new vocabulary. With lively illustrations and simple text, children will read sight words and words using short E sounds. This book also includes discussion questions and extension activities to help early readers comprehend the story and continue to practice using words with short E sounds.

Grade Level: K-1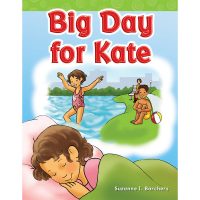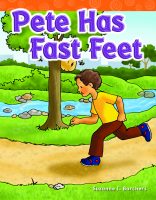 Big Day for Kate
Kate has a big day coming up! Featuring clear, fresh text and vibrant images, this lively book will have beginning readers engaged from cover to cover as they practice long A sounds and early reading and phonemic skills through familiar vocabulary as well as challenging new words.

Grade Level: K-2
Pete Has Fast Feet
Run along with Pete as he runs down Main Street, races a bee, and does a good deed. Beginning readers will enjoy the lively images and clear text as they move from cover to cover. The images, text, and helpful sight and challenge words work together to create an experience that is perfect for children to practice long E sounds and words and progress in early reading skills.

Grade Level: K-2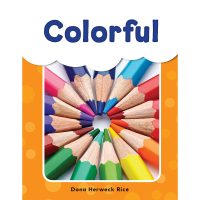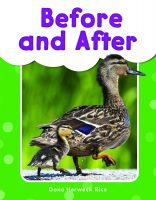 Colorful
Colors are all around us. Beginning readers will find their favorite colors as they learn high-frequency words through engaging nonfiction content. Perfect for early readers, this book teaches these two high-frequency words: as and a. The simple, repetitive phrases are accompanied by clear images that support the text to aid in memorization. The bright images, rebus pictures, and easy-to-read text make the book appealing to young learners and older emergent readers. Children will learn the essential Fry sight words and gain confidence as readers as they learn to read joyfully and independently.

Grade Level: PK-K
Before and After
Things can change. People can change. Learn about before and after! Perfect for beginning readers, this book teaches the concept of change along with these three high-frequency words: be, with, and a. The simple, repetitive sentences are accompanied by clear images that support the text to aid in memorization. The bright images, rebus pictures, and easy-to-read text make the book appealing to young learners and older emergent readers. Children will learn the essential Fry sight words and gain confidence as they experience the joy of reading independently.

Grade Level: PK-K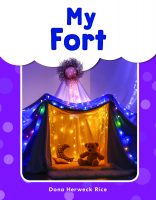 My Fort
Building a fort is fun! What do you need to build a fort? Ideal for beginning readers, this book teaches these 3 high-frequency words: the, is, and from. The simple, repetitive sentences are accompanied by clear images that support the text to aid in memorization. The bright images, rebus pictures, and easy-to-read text make the book appealing to young learners and older emergent readers. Children will learn the essential Fry sight words and gain confidence as readers as they learn to read joyfully and independently.

Grade Level: PK-K
By the Lake
Name the things you can find at a lake! Perfect for 1st grade students, this book teaches these 7 high-frequency words from Fry's First 100 words list: some, and, the, water, find, by, and go. The short sentences and clear images support the text to help with memorization. The rebus pictures and simple text build grade 1 reading comprehension in a format that is appealing to children. Beginning readers will learn the essential sight words and gain confidence as they learn to read independently.

Grade Level: K-1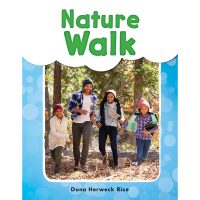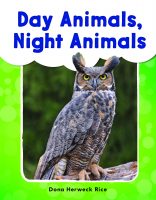 Nature Walk
Learn high-frequency words while reading about the things you will see on a nature walk. This book features five high-frequency words paired with simple images to form meaningful sentences, aiding in memorization and engagement. Through repetition and multiple exposures to each word, emerging readers will achieve mastery of these Fry words: we, will, see, a, and not. The bright images and clever text bring the words to life, capturing the attention of first grade students. Bring the joy of independent reading to children while introducing them to nonfiction content.

Grade Level: K-1
Day Animals, Night Animals
Which animals are active during the day? Which animals are active during the night? Perfect for 1st grade students, this book teaches the difference between them along with 8 words from Fry's First 100 words list. The short sentences and clear images support the text to help with memorization. The rebus pictures and simple text build grade 1 reading comprehension in a format that is appealing to children. Beginning readers will learn the essential sight words and gain confidence as they learn to read independently.

Grade Level: K-1