Learn from Anywhere with Teacher Created Materials
If you're one of the many parents who've embraced the freedom of living and working from the road, these Science readers from Teacher Created Materials are a great solution for keeping your young students engaged and learning. Written by teachers for teachers and students alike, these learning practice books are fun, engaging, and align with common education standards. The industry leader in innovative solutions for teachers and parents, Teacher Created Materials produces high-quality resources that will motivate and empower students to become lifelong learners.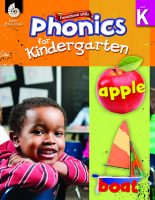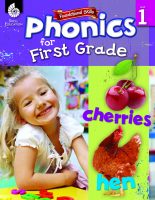 Support students' phonetic development as they practice key phonics skills. Focus on phonics with fun and engaging activity pages that are research based and support current standards. This resource reinforces phonics skills and is great for teachers, tutors, and parents to use with students for enrichment, reteaching, pre-teaching, or review.