Make your vehicle or Airstream shine so bright you'll need sunglasses to look at it during the day. Glare Professional Polish provides the highest shine available with a three dimensional depth of gloss not achievable with any other product.
After you're done applying Professional Polish, maintain your vehicle's glossy look with Glare Sahara Wash and Detail, an after care product designed to keep that deep shine that comes from using Glare Professional Polish.
Included Items: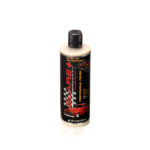 Glare Professional Polish
Non-stick, high gloss, all-weather, temperature- flexible sealant containing a new type of proprietary chemical formulation called Glassplexin that bonds to your vehicle's paint through a covalent chemical bond, transforming the chemical structure of the vehicle's paint to share the properties of both the original paint and glass.
Developed to work on a wide variety of car, motorcyle, boat, and aircraft paints, as well as fiberglass, carbon fiber, glass, plexiglass, plastic, chrome, aluminum, exhaust pipes, wheels and rims, headlights and brake lenses, and a multitude of other surfaces.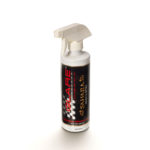 Glare Sahara Wash and Detail
An after care product designed to help maintain the deep shine you get with Glare Professional Polish.
Use when your vehicle gets dirty and you want to clean and maintain the polish.
A great solution when water supply is limited.
Clear coat safe and recommended.
Safe and effective wash and detail product rolled into one
Or Buy Separately: