In 2019, the iconic Smokey Bear celebrates 75 years of encouraging folks to prevent wildfires. Now you can take his message out into the wild, while supporting wildfire prevention education.
Produced by the Landmark Project, this mug features a revised design of the classic Smokey image. It's perfect for all your outdoor adventures (including safe fire practices, of course).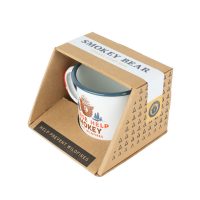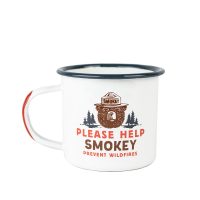 Specs
13 oz. enamel mug  
3.25 x 3.5 inches
Hand wash
All Smokey Bear products created by The Landmark Project are licensed through the US Forest Service, and a portion of the proceeds go toward funding wildfire prevention education.