Save steps in your meal prep and spend more time outdoors. Chop, measure, seal, store, serve…and slash the clutter and trash with Stasher bags. Stasher has created the first platinum silicone bag with a patented Pinch-Loc® seal that can safely go from the freezer to the microwave, oven, or boiling water and cleans easily in the dishwasher. It's truly a case of less is more!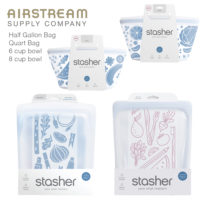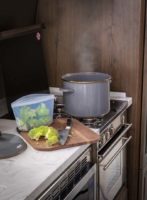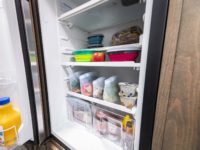 The Benefits of Stasher Bags and Bowls
Fewer plastic bags or containers to stock and store: Stasher bags are endlessly reusable.
Fewer dishes to wash: Prep ingredients, store food in the fridge or freezer, and cook in a stovetop pot or in the microwave.
Less trash to tote around and dispose of: Simply wash, dry, and press your Stashers flat for future use.
More time making memories: Meandering mountain meadows, soaking up sun in the sand, and sharing dreams under skies of sparkling stars.
While you're saving time prepping dinner, you're helping Stasher preserve the "great wide world" that compelled founder Wally Byam to build an American icon. As a mission-driven company, Stasher donates a portion of the proceeds from each reusable directly to nonprofits like the Surfrider Foundation that are on the frontlines of studying and tackling the ocean plastic crisis. To date, Stasher has prevented more than five billion single-use plastic bags from ending up in our waste stream.
Spend less time prepping food and more time trekking "the traveled and untraveled corners of the earth." Get your stack of Stashers!
Stasher Bag Size Chart