The good life. The simple life. "Travel with all the comforts of home." If that's your quest, then this is your Stasher set. Stasher has created the first platinum silicone bag with a patented Pinch-Loc® seal that can safely go from the freezer to the microwave, oven, or boiling water and cleans easily in the dishwasher.
Why is this as exciting as three weeks off and a full tank of gas? Because with Stasher bags and bowls you can skip the bulky storage, slash your trash, ditch the single-use plastics and take a meal from prep to fridge, freezer, stovetop, oven, microwave or table in one single container. They may not spoon-feed you, but Stashers have nearly every other step in the bag.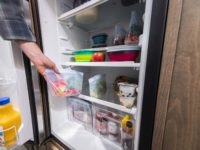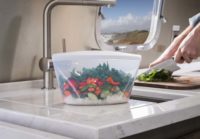 They're good for you and good for the planet. As a mission-driven company, Stasher donates a portion of the proceeds from each reusable directly to nonprofits like the Surfrider Foundation that are on the frontlines of studying and tackling the ocean plastic crisis. To date, Stasher has prevented more than five billion single-use plastic bags from ending up in our waste stream.
Keep it simple with our Stasher starter pack: Only at Airstream Supply Company.