Colorado is an Airstreamer's paradise, full of dramatic landscapes, incredible campgrounds, and adventures aplenty. Every time we're in the Centennial State we stock up on spices, sauces, and marinades from Evergreen Cooking School. A truly unique culinary experience, Evergreen Cooking School offers locals an incredible spot for a quick meal, as well as cooking classes to help you level up your cooking skills.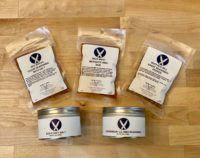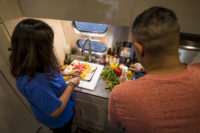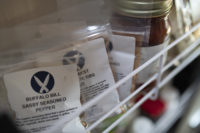 But it's the prepackaged spices, rubs, marinades, and sauces from Evergreen Cooking School that let you take this incredible Colorado culinary experience on the road. Airstream Supply Company is excited to bring Evergreen Cooking School to our collection, giving everyone the opportunity to stock the Airstream cupboards with the perfect flavorings to level up your campsite cooking.
What's Included in this Bundle?
Red Rocks Cajun Seasoning

Great on everything that needs a spicy kick

Wild West Mesquite BBQ Rub

Classic Texas style BBQ rub, perfect for grilling beef, pork, chicken & seafood

Buffalo Bill Sassy Seasoned Pepper

Peppery seasoning blend for grilling

Crazy Salt

Zesty blend of ancient sea salt, black pepper, onion, garlic and spices

BBQ Seasoning

Deep, bold flavor for your favorite meats, perfect for baby back ribs, poultry, shrimp and pork