Featuring the official patch of the Around the World Caravan, this trucker hat will shield your eyes over those long miles heading to your next destination.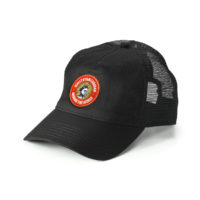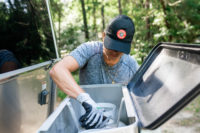 Celebrate an Epic Adventure
While leading caravans through Mexico, Europe, and Africa, Wally Byam dreamed of leading the ultimate caravan – one that would circumnavigate the globe. Unfortunately, he was unable to fulfill that dream before he lost his battle with cancer in 1962. But Wally's good friend and right hand man Andy Charles had promised Wally that he'd make the dream come true. In 1963, plans were set in motion orchestrated by Helen Byam Schwamborn, Wally's cousin and organizer for Wally Byam Airstream Caravans, and in 1964 over 100 intrepid travelers set off from Singapore on an epic adventure through Asia, behind the Iron Curtain, and into Europe.