Celebrate Wally and Stella and their contribution to Airstream history – and pour a delicious cup of our custom coffee blend.  
Airstream founder Wally Byam married Estelle (Stella) Hall in 1952. They were the perfect match – fun-loving and adventurous, and constantly inspiring each other to take the next adventure. In fact, one of Wally's most famous Airstream creations – the Gold Trailer – was designed and inspired by Stella herself.
Together they found joy in dancing, dining, sightseeing, and exploring both paved roads and trackless expanses around the world.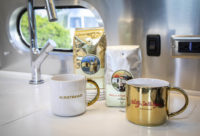 Wally + Stella's Coffee Bundle
Included in this Convenient Bundle
Details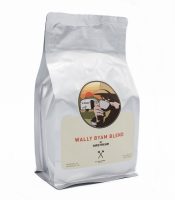 Wally Byam Blend Whole Bean Coffee by Honest Coffee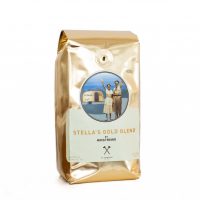 Stella's Gold Blend Whole Bean Coffee by Honest Coffee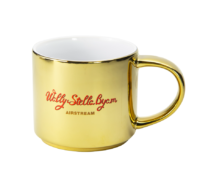 Wally + Stella Gold Mug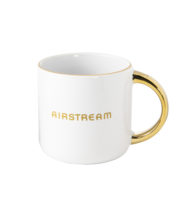 Airstream Logo Mug
Or Shop A La Carte
Take Your Campsite Coffee to the Next Level with the Aeropress Go