Every Dad is different. But while Dads span the spectrum, there are strains of truth that tie them together. 
For nearly 90 years, we've set up camp down the road, out west, up north, and across the pond. And often, there was a Dad who made it happen – a Dad who wanted to share the exhilaration of hitting the road with his family.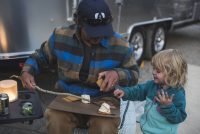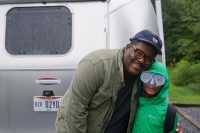 Dad was the captain – a steady hand on the wheel, the one with experience. He showed us the ropes. Taught us how to chock the wheels and double check the chains. Dad planned the route, but knew the value of the side quest to find the dinosaur tracks advertised on the roadside plywood sign. We daughters and sons learned the value of teamwork. Everyone had a role and responsibilities. You worked together for the greater good that was the family's trip. Every trip in the Airstream was less a vacation and more an experience. We learned that Dad would let us push the boundaries, explore a little further ahead, begin to chart our own course.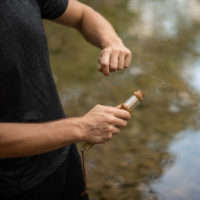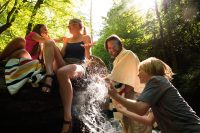 Not that everything always went smoothly. But Dad taught us that in the fire of frustration, there are lessons to be learned and reasons to be optimistic. He taught us that it wouldn't be an adventure if there weren't the risk of peril. And it was getting through those trials together that strengthened us as a family.
So here's to the Dads who inspired us to hit the road. To the knot-tiers, tent-riggers, route planners, and fire builders – to the ones who showed us the ropes. We can't wait to hit the road with you again.