Beer
• Warped Wing Brewing Company: Dayton, Ohio
Distance from Jackson Center: 56 miles/1 hour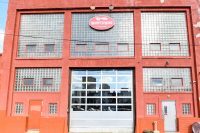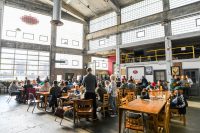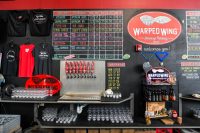 An hour south of Jackson Center on Interstate 75 lies Dayton, Ohio. An industrial town founded in 1796, Dayton boasts a history of innovation not limited to its most famous sons, The Wright Brothers. Warped Wing Brewery seeks to continue the city's innovation history by crafting delicious and adventurous beers. Their name and logo pay homage to the Wright Brothers' "wing warping" invention that helped get their aircraft aloft. While you can locate Warped Wing beers in many Ohio groceries and gas stations, it's worth the trip to their Dayton location in a historic industrial warehouse.
• The Growler Station at Karoc Marathon: Sidney, Ohio
Distance from Jackson Center: 15 miles/20 minutes
A gas station might not be the first place you think of when asked where to find the best craft beer. But just a mile or two off I75 in Sidney, Ohio is one of the best places to fill a growler or grab a six-pack. Check their website for their current growler-fill options.
• The Wooden Shoe: Minster, Ohio
Distance from Jackson Center: 20 miles/26 minutes
Ohio has a long history of German heritage. Many of the first settlers in the Buckeye State were German immigrants, and they named their new settlements after towns in their homeland. Minster's namesake is the German town of Munster, and today they honor that heritage with an epic Octoberfest celebration. Outside of October, though, you can pop in for an authentic German beer on tap.
• Moeller Brew Barn: Maria Stein, Ohio
Distance from Jackson Center: 25 miles/33 minutes
Quickly becoming one of Ohio's most popular breweries, Moeller Brew Barn has a tasting room where you can sample any of their beers on tap, enjoy a pint, and – when you decide which is your favorite – fill a growler to go.