The Alchemist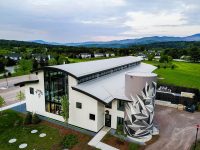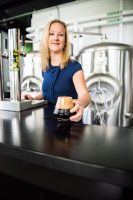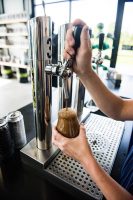 When you ask someone about Vermont beer, they immediately think of The Alchemist. Their famous Heady Topper, once coveted and near impossible to get, is king in these parts. For the longest time, droves of visitors traveled the "Heady Topper Trail," checking websites for release times, inventory stashes, and bouncing from location to location, buying up these silver bullets four cans at a time.
Now, with their new state-of-the-art brewery in Stowe, Heady Topper is a little easier to come by. Owners John and Jen Kimmich aren't just brewing gods and goddesses: They are making serious waves in the local community. Their position as environmental activists is unmatched by other brewers, with a waste management solution that sets the bar high for other breweries. Leftover waste grain is sent to local farms for use as feed. What's left – including tank wash, yeast slurry, and spent hops are composted at Vermont Technical College.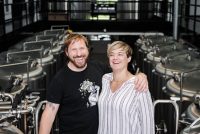 Not only are they handling waste management well, but they're now utilizing solar power at both facilities, and any leftover power will be allocated for establishments in need of additional energy. As if you thought the beer couldn't taste any better, now you can sip and feel good about it. Warning, the brewery does get crowded.