Most Airstreams since 2019 come ready equipped with a quick connect solar port compatible with most Zamp solar panels. But if you'd like to add Zamp easy connectivity to your older Airstream, Zamp's bracketed SAE solar port is the solution you need. Do away with the alligator clips with this easy to install quick connection port.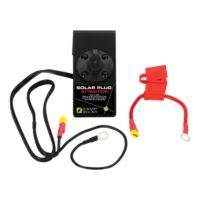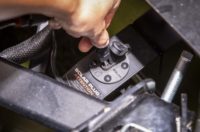 Weather resistant and designed to be mounted on a towbar or bumper, the Zamp Bracketed Solar Port is easy to install and connects to your battery with the included inline fuse and 12 AWG wire with ring terminals.
This port is compatible with any Zamp Solar SAE plug.