New styles of our favorite puffy blanket featuring gorgeous designs inspired by America's Best Idea.
Take everything you love about your favorite sleeping bag or puffy jacket and turn it into a blanket. Rip-stop nylon resists dirt, and synthetic insulation ensures ridiculous warmth whether you're sitting by the fire or cozying up in bed.
Now, Rumpl introduces a new collection of National Parks-inspired blankets, with gorgeous designs drawn from the landscapes of Great Smoky Mountains, Joshua Tree, Rocky Mountain, Yosemite, Yellowstone, and Grand Canyon National Parks. Wrap up by the campfire or while kicking back in your Airstream for the night. Rumpl blankets will keep you warm and cozy – with style to spare.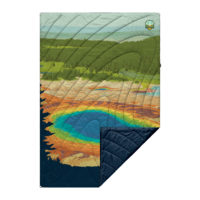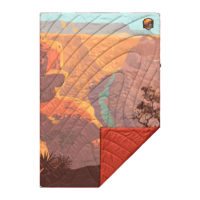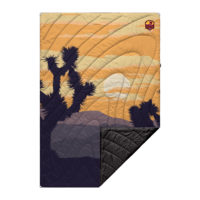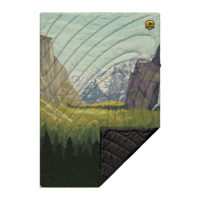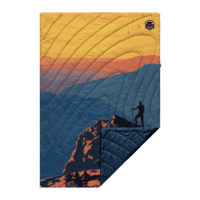 Rumpl began when two friends were camping in their car near a hot spring and woke up to a cold morning and a car that wouldn't start. With no cell reception and a long walk to civilization, the two bundled up in their sleeping bags and waited for someone to show up. Warm and snug in their technical sleeping bags, the two hit on the idea that they could make a blanket using the same technology that would be warmer and more comfortable than regular bedding. They resolved to create a "sleeping bag blanket" and Rumpl was born.
Today, Rumpl is committed to creating blankets that apply the same technological development common to outdoor apparel and fashion.
Features: