This add-on accessory offers protection from hot exhaust gases for your Rock Tamers mudflaps. Designed to prevent mudflap overheating on vehicles with rear facing exhaust systems, this stainless steel shield allows for closer installation of the Rock Tamers system to your tail pipes.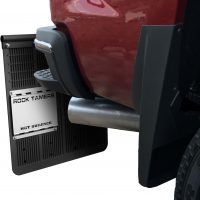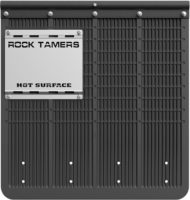 Includes:
4 M6 Star Pin Bolts
4 M6 Trim Plate Spacers
8 M6 Flat Washers
4 M6 Nylon Insert Hex Nuts
1 Locking Star Pin Wrench
Shop Rock Tamers and Accessories on Airstream Supply Co.