The Airstream Airflow minimizes moisture buildup by creating airflow between the mattress and the base it's sitting on. Cut to fit your unique Airstream mattress shape, this moisture barrier is an easy way to protect your investment. The open structure allows for unobstructed airflow under your mattress, and it's lightweight and easily cleaned with soap, hot water, or steam cleaning.
Best of all, you won't feel it underneath your mattress, so it won't change the comfort of your sleep.
Please note: We are currently experiencing delays so mattresses, sheets and accessories may not ship within the standard two week time-frame.  
Features:
Open structure allows for unobstructed airflow under your mattress
Light weight material weighing only 4.3 oz. per sq. yard, so no worries on adding weight to your Airstream
Easily bends, so it's easy to install and fits in any space
One-time installation and low maintenance
Unaffected by cold temperatures and won't change the temperature of your mattress, even in cooler places
Can't be felt underneath your mattress, so it won't change the feel of your bed
Holds its shape indefinitely and will outlast a 10 or even 15 year mattress
Easy to clean and dry (soap, hot water, or steam cleaning)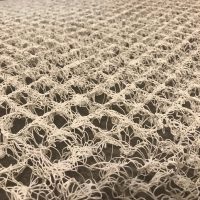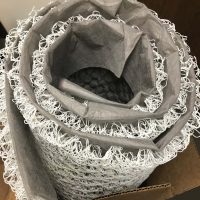 Easy to install: Simply place Airstream Airflow directly on the wood structure and then place mattress layer on top.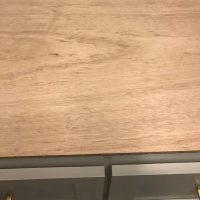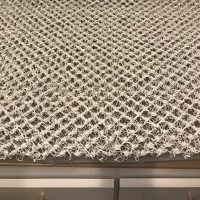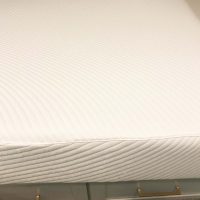 Please Note:
Felt side should be toward mattress
Double check the dimension of your mattress before placing your order
Once opened, the moisture barrier is non-refundable
The Airstream Airflow is manufactured up to 39" wide. Mattresses wider than that will be connected with tape and constructed to the size and shape of your selected mattress
Twin selection comes with a left and right in the set
The Mattress Airflow is special order and will ship approximately 2 weeks after order placement via FedEx Ground. Expedited shipping is not available at this time. Custom sheets are made in the United States and only ship to the United States. Twins are sold in a set - with both the right and left curve.
Return Policy: any unopened product can be returned to the vendor within 30 days, provided it hasn't been opened in any way. Please seek return authorization prior to sending in the return via [email protected]
Play hard. Sleep hard - With Airstream Mattresses and Mattress Accessories.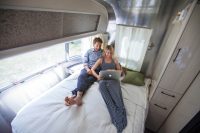 DETERMINE YOUR MATTRESS SIZE
Use our custom mattress selector to determine the best mattress for your Airstream. Simply input the model and model year of your Airstream to determine the most likely mattress size installed at the factory. 
Please measure your current mattress to verify the size.